Not much - I like it tho.
Full overview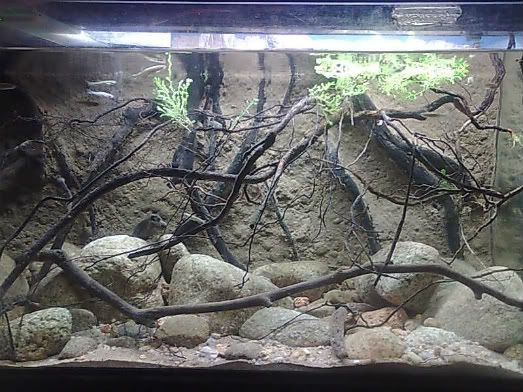 Left hand side of tank
Moss seems to be growing well at tank top. Yes its growing outta the water. You can;t see it, but the light is right above it, so I expect it to not die LMAO!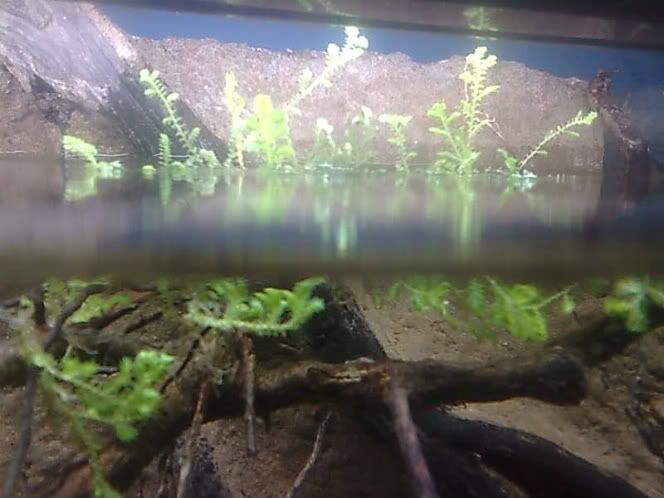 [quote author=Ashraf link=topic=30292.msg316034#msg316034 date=1313578543]
Another moss shot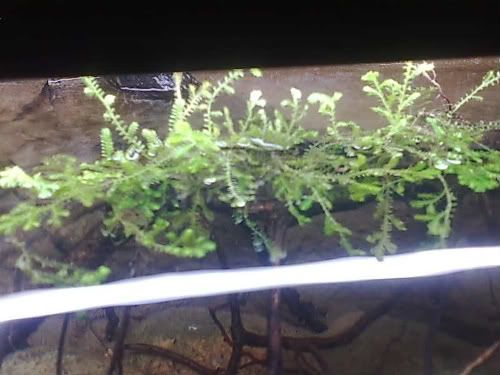 Right hand side of tank
No idea if you can spot them in the pics, but this tank, has, well, zebra danios, a dozen of them, and nothing else. Might add some shrimp or snails, but I'm in no hurry.
Also trying to see if I can get some orchid to grow on the piece of wood sticking out of may tank (as part of the background). I've lashed some to it using fishiing line. Time will tell.
Hope you all like it. And if you don't, you can kiss my tail fin.
[/quote]